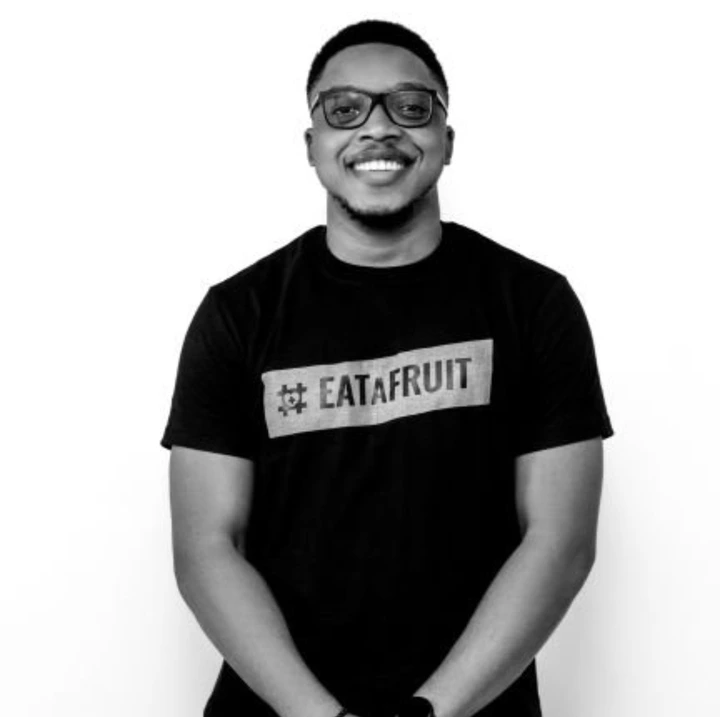 His name is 'Nonso Bobby Egemba' and he is a Nigerian doctor who is popularly known on social media as 'Akproko Doctor'. The young and handsome doctor has saved lives of countless of people on the internet with his never ending top notch medical advice and health tips. He has well over five hundred and thirty thousand followers on TwitterNG, therefore, his messages always always gets across to a lot of people.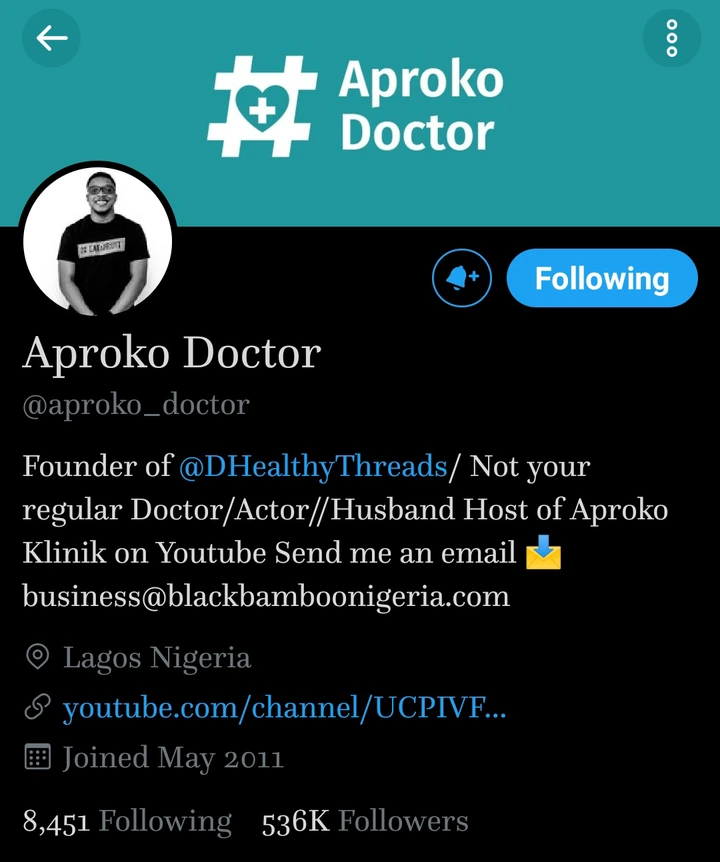 Earlier today he shared another one of his medical advice and tip in his usual sarcastic and funny way. The doctor tweeted this
"You bought soda and mixed it with water to dilute it but you drank the whole bottle.
When you're done deceiving yourself, let us know."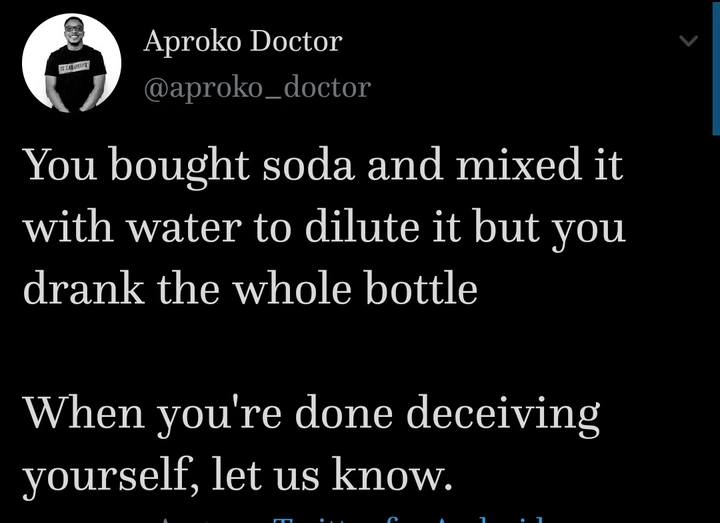 What is the doctor saying ? He's simply saying, if you know you're one of those people who who usually mix or dilute their soft drinks with water, thinking they're reducing the sugar concentration and still go ahead and consume the whole thing, you are only deceiving yourself.
Nowadays you see many diabetic patients buy one bottle of Coke and then mix it with water then go ahead and drink the whole thing. They are only endangering themselves. If you know anyone who does this, please advise them to stop.
Five cubes of sugar in a glass of water is not different from five cubes of sugar i a drum of water if you drink the whole drum. Many people under the comment of the doctor's tweet argued that since the concentration of the sugar in the soda has reduced due to the dilution with water, it should not have the same effect as the undiluted.
See some of the arguments in the comments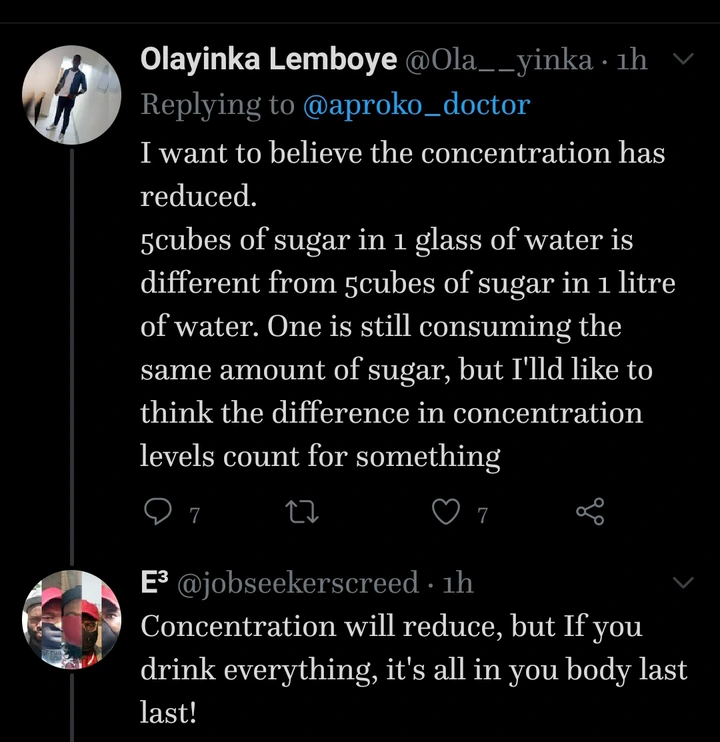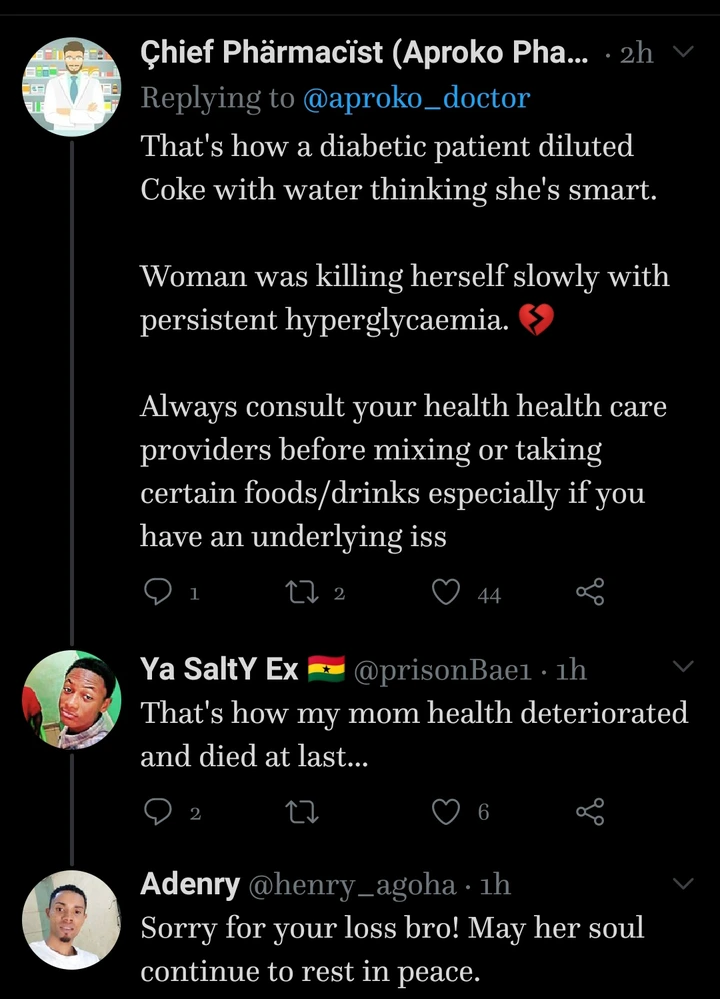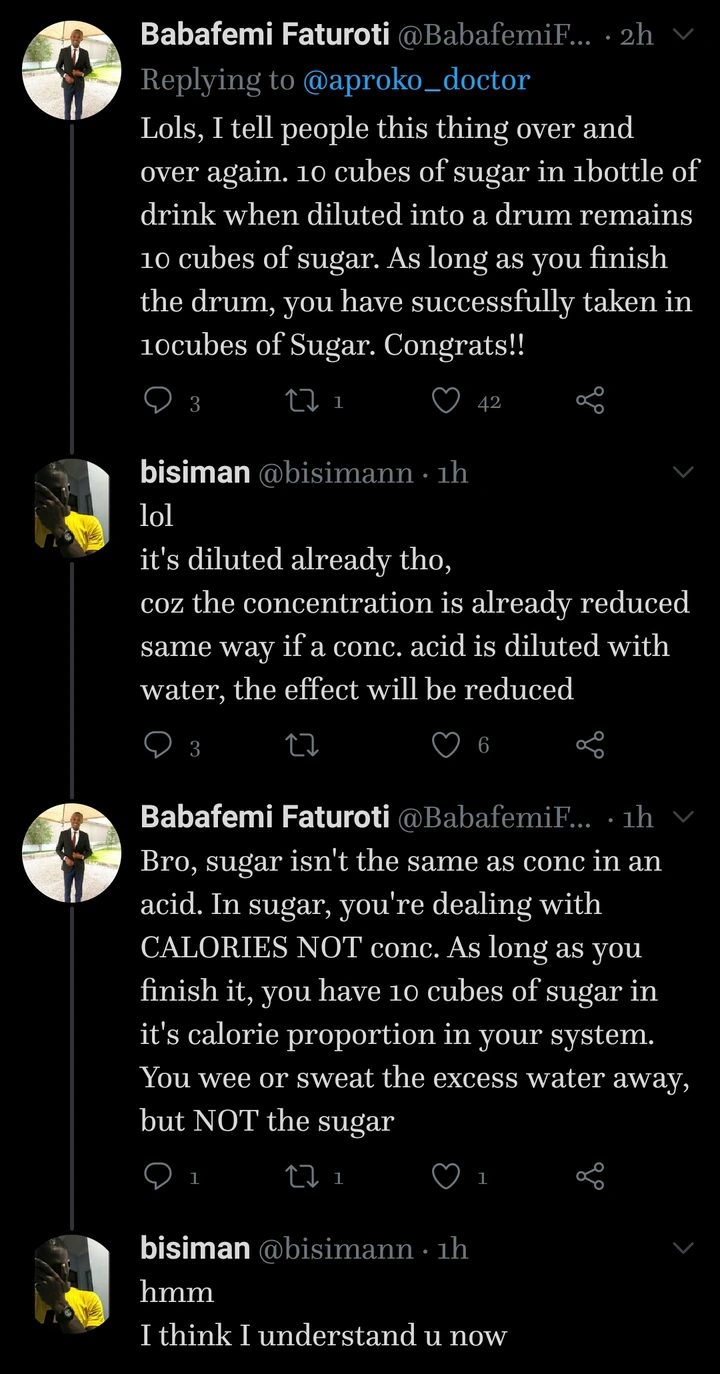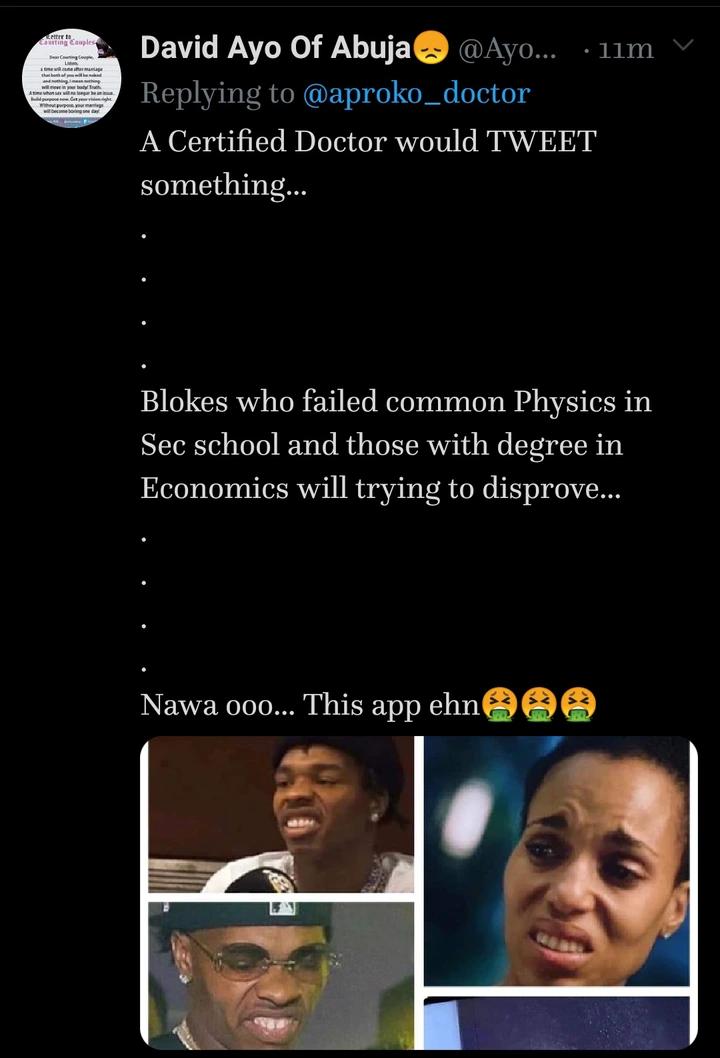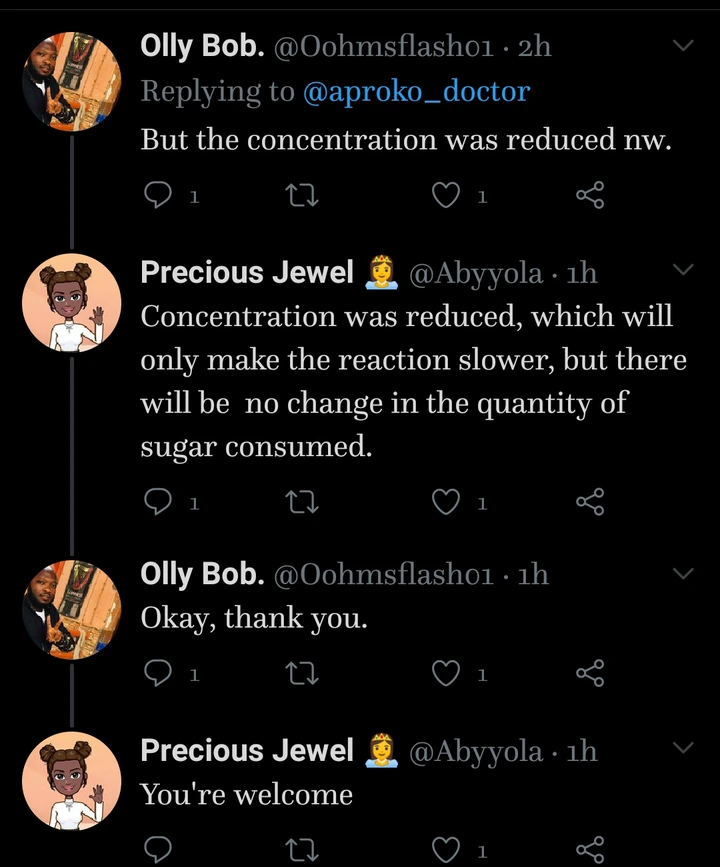 I'm sure you have seen that diluting doesn't change anything. It might slow the process, but it'll yield the same result. So please take note of this.
Kindly Like and Share this. You just might be saving a life by doing that.
What do you think of the doctor's advice ?
Leave your thoughts in the comments. Thanks.
Click Here To See More Hot Fashion/Lifestyle