Germany remains one of the greatest manufacturers of huge, complex and sophisticated machines and equipments since inception having secured their position in the world as one of the greatest manufacturing country of all time.
With greatness comes great demand and huge expenses to bear as development takes place and advanced technology paving way for efficiency and safety in the World.
Mining is never an easy job as it takes great deal of experience and manpower to achieve. It has always been dangerous and less efficient in the past with less technology and mining machines in place to do the job.
Today, excavation and mining has taken a new dimension to ensure safety, efficiency, accuracy and increased manpower.
Bagger 288 (Excavator 288), was built by the German company Krupp for the energy and mining firm Rheinbraun, it, it is a bucket-wheel excavator or mobile strip mining machine.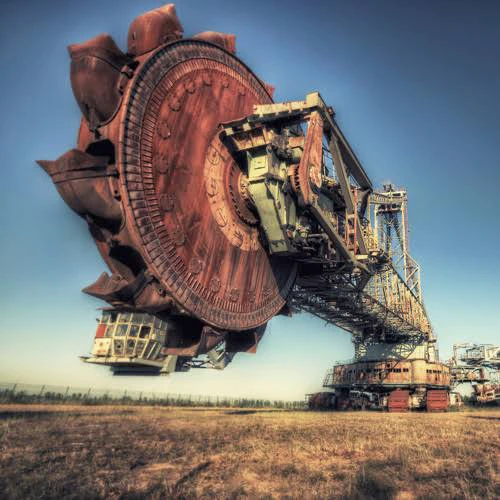 The "Bagger 288" was the largest bucket wheel excavator in the world, and it is still one of the biggest land vehicles today.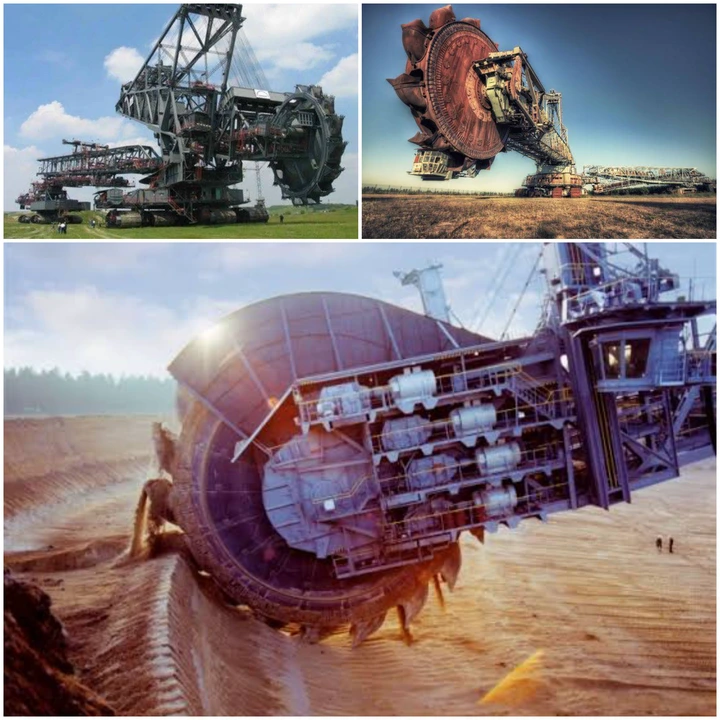 It is as heavy as more than 8,600 cars, and it's as tall as the Statue of Liberty.
Why was Bagger 288 Excavator Built?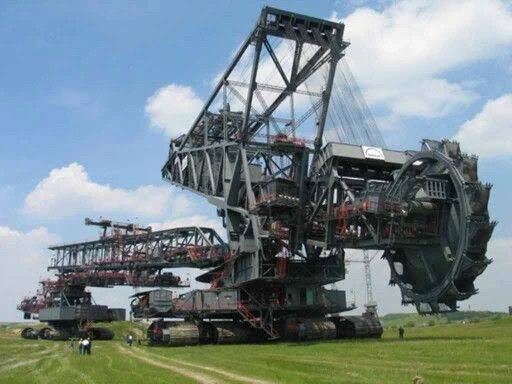 The Bagger 288 was built for the job of removing overburden before coal mining at the Hambach stripmine in Germany. It can excavate 240,000 tons of coal or 240,000 cubic meters of overburden daily the equivalent of a football field dug to 30 m (98.43 ft) deep. The excavator is up to 220 m (721.78 ft) long and approximately 96 m (ca. 315 ft) high.
Begger Production and Design cost –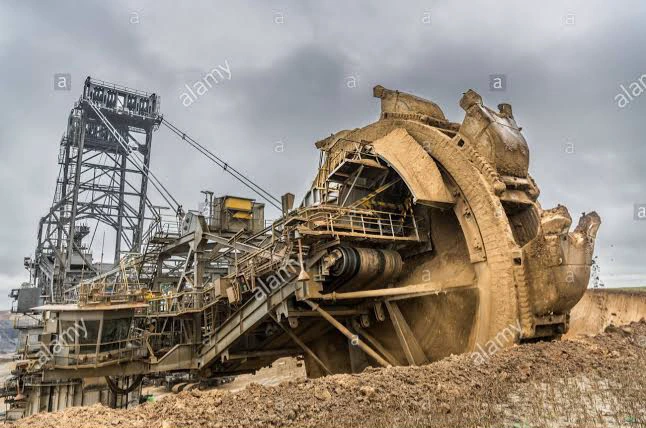 It took five years to design and manufacture, and five years to assemble with total cost reaching $100 million.
Power Source and Requirements –
The Bagger's operation requires 16.56 megawatts of externally supplied electricity. It can travel 2 to 32.8 ft (10 m) per minute (0.1 to 0.6 km/h).
Parts and component of Bagger 288 Excavator –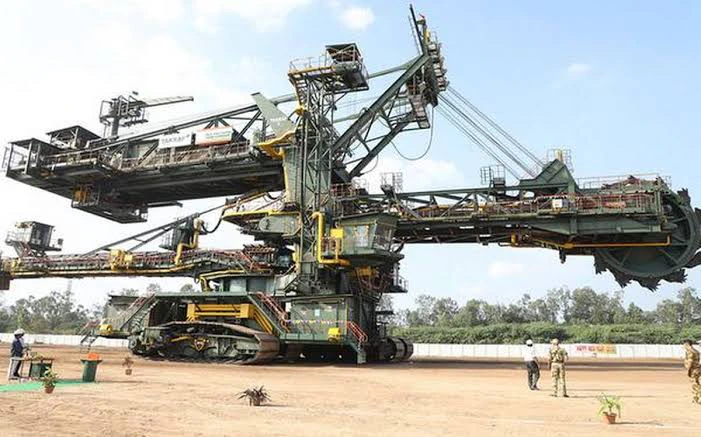 The chassis of the main section is 151 ft (ca. 46 m) wide and sits on 3 rows of 4 caterpillar track assemblies, each 3.8 m (ca. 12 ft) wide. The large surface area of the tracks means the ground pressure of the Bagger 288 is very small (1.71 bar or 24.8 psi); this allows the excavator to travel over gravel, earth and even grass without leaving a significant track.
General motion and capabilities of Bagger 288 Excavator –

It has a minimum turning radius of approximately 50 meters, and can climb a maximum gradient of 1:18 (5° incline).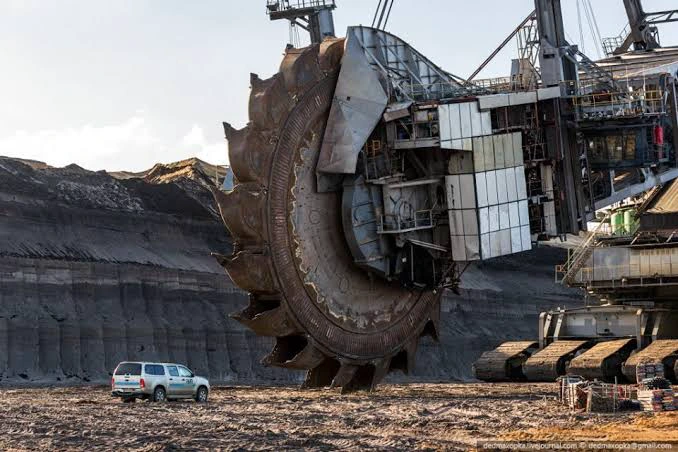 The excavating head itself is 21.6 m (70.87 ft 10 in) in diameter and has 18 buckets each holding 6.6 cubic meters (8.63 cubic yard cu yd) of overburden.
Credit : Wikipedia
Hope this post was interesting and educative? If so please, share, like, comment and follow to get more broad updates.
Thanks.
Click Here To See More Hot Technology