Made for Each Other on starlife follows the lives of Anurag and Prenar. Two individuals who fall in love but through circumstances of life and interference from other people cannot be together. They make sacrifices to help each other out of problems even if it results to their own separation.
The series is produced by Ekta Kapoor, under Balaji Telefilms and stars Parth Samthaan, Erica Fernandes, Hina Khan and Karan Singh Grover in lead roles.
Made for each other starlife full story
Anurag Basu and Prerna Sharma are the children of two great friends. Both their fathers hoped that one day their children would get married. However, the children have other ideas. But soon they meet in college and slowly start falling in love with each other, this means that they are no longer so against the idea of marriage.
Anurag's mother Mohini however does not want her son to marry Prerna who is from a middle class family. Anurag and Prerna consummate their love. Seeing Prerna and Anurag plan a future together, Komolika decides to create misunderstandings between them. Komolika Chaubey Is an arrogant lady that attracts male attention wherever she goes, constantly misusing her dad's political power to get what she wants.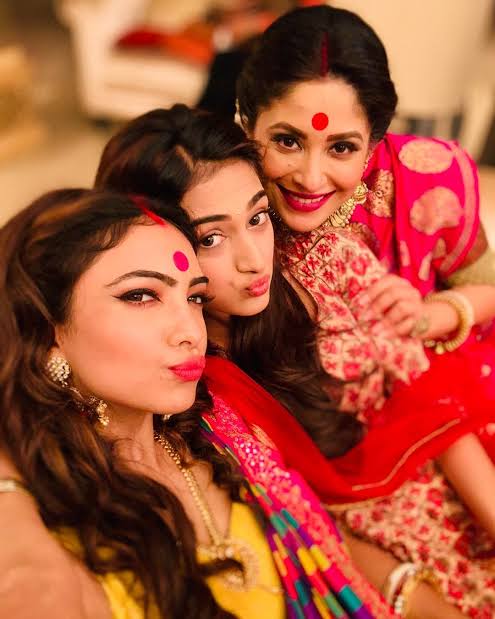 Casts of the series
She asks Anurag to marry her in order to save Prerna's house. Compelled by his mother, Anurag agrees. Prerna is left shocked. She gets hit by a car and is taken to the hospital where the doctor reveals that she is pregnant. She delivers a son and names him Prem. Rebellious, Prerna enters the Basu house claiming to be Anurag's wife. Meanwhile, Anurag realise that Komolika is pregnant but she aborts the child.
Soon afterwards, Komolika's is shown to be a deceitful woman whose only interest is in the Basu fortunes. She also has another husband Anurag doesn't know about! Prerna successfully exposes Komolika and gets her arrested. Komolika escapes and comes back to kill Prerna but instead falls down from the terrace and goes missing. Anurag divorces her and she vows to take revenge from both Anurag and Prerna. Prerna and Anurag reunite and get engaged.
Just when the couple think they can now be together, Mr. Bajaj enters.
Mr. Rishabh Bajaj is a very rich businessman who is very handsome, shrewd and self-centred. He is ruthless and enjoys destroying and taking over businesses. He falsely frames Anurag and gets him jailed.
Komolika is also able to take over Anurag's property with Bajaj's help. Anurag and his family are left with nothing. Prerna requests Mr Bajaj to have mercy on Anurag. He agrees, but puts a bizarre condition- which is that she will have to marry him (on paper).
Prerna isn't confident about anurag's abilities to get back his lost fortune, so she takes the easy way out for anurag, and marries Rishabh Bajaj. After marriage, she finds out that Rishabh has three children from his ex-wife and the reason why he married Prerna is that he wants someone to look after them.
Prerna soon develops affection for his three children, Vishaka, Tushar and Kuki, who is blind. The three children also treat her like their mother. While Rishabh is behaving selfishly and rudely to her, she keeps on caring for him, and doing duties of a wife and mother.
Due to this, Rishabh starts liking her, and she manages to bring about some change in him, she teaches him about being kind, family-oriented, helpful, enjoying simple things in life, etc. Mr. Bajaj's ex wife comes into the picture and she tries to murder Mr. Bajaj through a car accident. She nearly succeeds and everyone thinks he is dead.
Bajaj's kids request Prerna to marry Anurag. Mr Bajaj's ex-wife lies to Prerna that Mr Bajaj never divorced her so Prerna and Mr Bajaj's marriage was not real. Prerna marries Anurag and the couple stays happily. However, Prerna still misses her stepchildren and often neglects her family responsibilities to be with them. The question now begs is Pernar is no more in love with Anurag but now Mr Bajaj.
Other information on the series
Start date: 18th September 2019
Total episodes: 235
Channel: StarLife Africa
Network: Starplus
Time slot: 8pm Cat / 7pm WAT
Hindi name: Kasautii Zindagii Kay
Full Casts – Made for each other Starlife series
Parth Samthaan as Anurag Basu– Mohini and Moloy's son; Nivedita and Tapur's brother
Erica Fernandes as Prerna Rishabh Bajaj– Veena and Rajesh's daughter; Shekhar, Shivani and Mahesh's sister; Mr. Bajaj's wife
Hina Khan as Komolika Chaubey– Siddhant's daughter; Mishka and Ronit's sister.
Karan Singh Grover as Rishabh Bajaj– Cookie's father; Prerna's husband
Uday Tikekar as Moloy Basu– Mohini's husband; Nivedita, Anurag and Tapur's father; Rajesh's best friend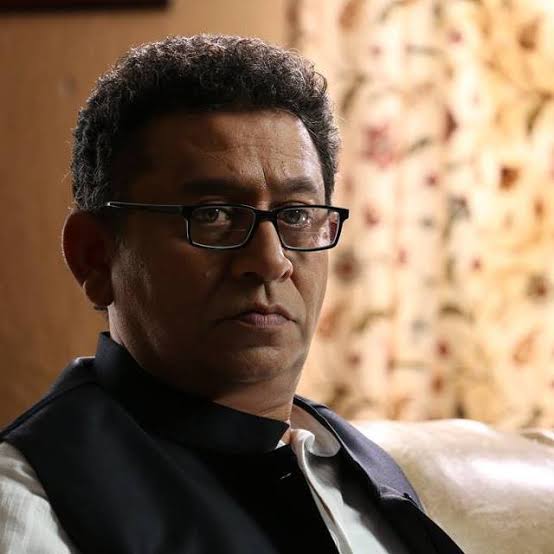 Shubhavi Choksey as Mohini Basu– Moloy's wife; Nivedita, Anurag and Tapur's mother
Other series casts
Kali Prasad Mukherjee as Rajesh Sharma– Veena's husband; Shekhar, Prerna, Shivani and Mahesh's father; Moloy's best friend
Kanupriya Pandit as Veena Sharma– Rajesh's wife; Shekhar, Prerna, Shivani and Mahesh's mother
Pooja Banerjee as Nivedita Basu– Mohini and Moloy's daughter; Anurag and Tapur's sister; Anupam's wife.
Sahil Anand as Anupam Sengupta– Nivedita's husband; Anurag and Tapur's brother-in-law; Mohini and Moloy's son-in-law.
Upasana Salunke/Priyal Mahajan/Aastha Abhay as Tapur Basu– Mohini and Moloy's daughter; Nivedita and Anurag's sister; Sahil's fiance.
Bhavya Sachdeva as Sahil– Vikrant's cousin; Tapur's fiance.
Karan Arora as Shekhar Sharma– Veena and Rajesh's son; Prerna, Shivani and Mahesh's brother; Suman's husband.
Antara Banerjee/Ritu Chauhan as Suman Sharma– Shekhar's wife; Prerna, Shivani and Mahesh's sister-in-law; Veena and Rajesh's daughter-in-law.
Charvi Saraf as Shivani Sharma– Veena and Rajesh's daughter; Shekhar, Prerna and Mahesh's sister; Ronit's former girlfriend.
Karan Bhanushali as Mahesh Sharma– Veena and Rajesh's son; Shekhar, Prerna and Shivani's brother.
Adi Irani as Siddhant Chaubey– Komolika, Mishka and Ronit's father.
Ariah Aggarwal as Mishka Chaubey– Siddhant's daughter; Komolika and Ronit's sister; Anurag's former girlfriend.
Tarun Mahilani as Ronit Chaubey– Siddhant's son; Komolika and Mishka's brother; Shivani's former boyfriend.
Jia Narigara as Young Kukki Bajaj– Rishabh's daughter.
Alka Amin as Sharda– Rishabh's aunt
Sonyaa Ayodhya as Tanvi– Sharda's adoptive daughter; Rishabh's family friend.
Sanjay Swaraj as Naveen Chandra Chattopadhyay– Ronita and Madhuri's husband; Mohini's namesake brother; Prerna's suitor
Madhura Naik as Madhuri Chattopadhyay– Naveen's first wife
Piyali Munshi as Ronita Chattopadhyay– Naveen's second wife
Siddharth Shivpuri as Vikrant– Sahil's cousin; Komolika's former boyfriend; Anurag's business rival
Kunal Madhiwalla as Rahil Das– Basu Industries's manager
Siddharth Banerjee as Sid– Anurag's best friend
Anju Jadhav/Michelle Shah as Anjali– Prerna's best friend
Monica Sharma as Kirti– Prerna and Anjali's best friend; Rohan's wife
Naveen Sharma as Rohan– Anurag, Sid, Prerna and Anjali's best friend; Kirti's husband
Rohit Sharma as Gaurav– Komolika's former boyfriend
Roopali Prakash as Komolika's friend
Click Here To See More Hot Star Life