Bravery has always been associated with people of African roots for as long as anyone could remember. African history is inherently saturated with instances of act of courage that could make one's hair stand on end at their mere mention. Ranging from the brave African historical figures, whose echoes of great deeds are still resounding across the length and breadth of the continent like King Sango of Oyo Empire, King Jaja of Opobo, Shaka Zulu, Ogedengbe of Ijesaland, Queen Aminat of Zaria and several others, to many African and Afro-American leaders whose names can never be forgotten in the annals of history such as Nelson Mandela, Martin Luther King, Malcom X, Marcus Garvey and a host of others, it would never be out of place to affirm that the continent of Africa is, no doubt, an enclave of bravery.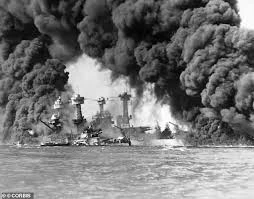 The advent of the trans-Atlantic slave trade carted many blacks away from Africa and scattered them in different parts of the world, where a good number of them still could not help but portray some level of courage and bravery, when it became necessary. One of such black personalities whose heroic act would always occupy a special place in American history was Doris Miller.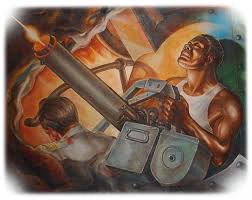 Doris Miller was born on October 12, 1919 in Waco, Texas. The name of his father was Connery Miller and His Mother was Henrietta Miller. He was the third of four boys in the family and he helped his parents on the family farm. He dropped out of school at age 17 because he was mandated to repeat 8th grade. While at home, he kept himself occupied by working on his father's farm and hunting squirrel with a rifle. Before his 20th birthday, he enlisted in the United States Navy on September 16, 1939. He had his training at Naval Station Norfolk in Virginia, and was promoted to Mess attendant, Third class which was one of the few ranks open to black sailors at the time. Doris was assigned to a certain ammunition ship before being transferred to the battleship West Virginia on January 2, 1940. His rank steadily rose to ship's cook and was stationed at Pearl Harbour in Hawaii.
The event that won Doris miller recognition in America took place at Pearl Harbour on December 7, 1941. Miller had done cooking for the crew of his ship and was doing laundry when the Japanese started raining bombs on American ships at the base. Alarm sounded calling the ship's crew to battle station. At this point, Miller realized that the bombs had done a huge damage to the ship, therefore, he worked on carrying the wounded to safety. After he was sure that many of the crew members were no longer in harm's way, he manned a .50-calibre antiaircraft gun, for which he had no training, and kept firing on the enemy aircraft until he ran out of ammunition and was ordered to abandon the ship.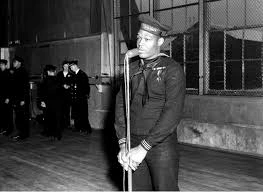 For His Act of Bravery, Doris Miller received the Navy Cross medal which was personally presented to him by Chester Nimitz, commander of the U.S Pacific Fleet on May 27, 1942 ; he was the first African-American sailor to be so honoured.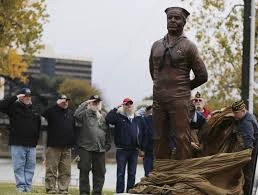 However, Doris Miller met with his death in 1943 when his ship, the escort carrier Liscome Bay, was sunk by a torpedo in the Gilbert Islands. In his honour, the navy commissioned a frigate, the USS Miller on June 30, 1973. Many places like parks, halls, streets and roads were named in his honour in his hometown of Waco.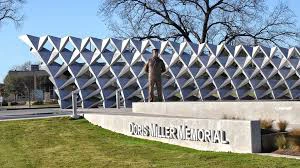 Recently, it was reported that a future naval aircraft carrier will be named after Doris Miller, and this would go down in history as the first aircraft carrier ever to be named after a black sailor. Indeed, acts of heroism cannot remain anonymous forever.
Click Here To See More Hot Story