Olabode Akanbi Thomas was a colonial minister of the Protectorate of Nigeria & was Nigeria's first Minister of Transportation.
He was born to the family of Andrew Thomas(1856-1924), a great grandson of Alaafin Abiodun of Oyo, who was a successful trader (property & shipping) and an auctioneer that migrated to Lagos in the late 19th Century. He built "Ile Awo shi Fila"
Image: Andrew W. Thomas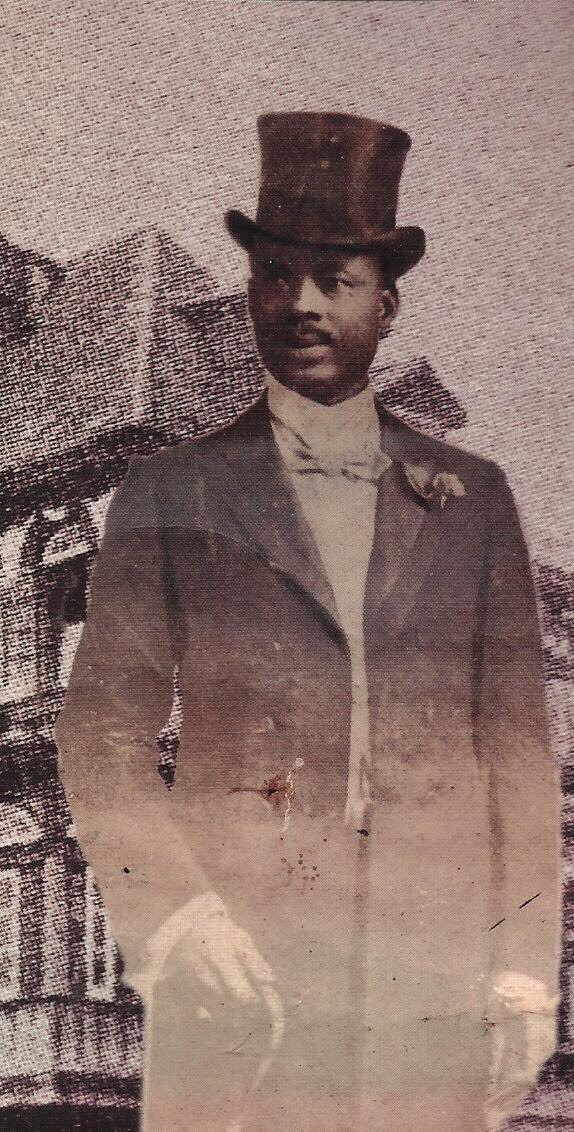 Bode attended C.M.S. Grammar School, a missionary school founded by Thomas Babington Macaulay and James Pinson Labulo Davies.
After completing his studies, using his father's influence, he got a job as a junior clerk at the Nigerian Railway Corporation later resigning his appointment to study Law in London.
He was called to the bar in 1942 and returned to Nigeria to establish what became a successful practice in Lagos.
In 1948, together with Chief Frederick Rotimi Williams and Chief Remilekun Fani-Kayode he set up a Nigerian law firm, called "Thomas, Williams and Kayode".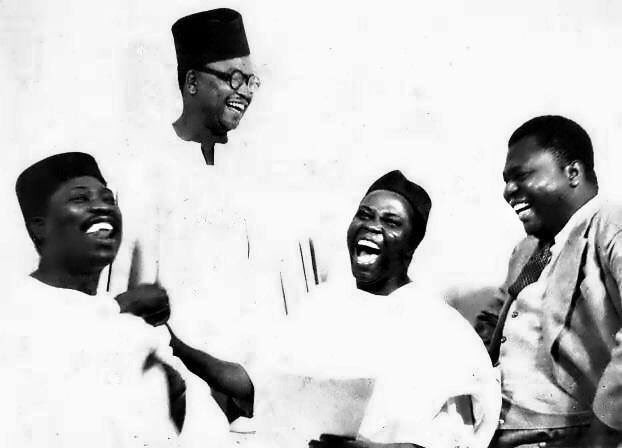 His got involved in politics when he joined joined the Nigerian Youth Movement, later becoming the legal adviser of Egbe Omo Oduduwa & was one of the founding members of the Action Group.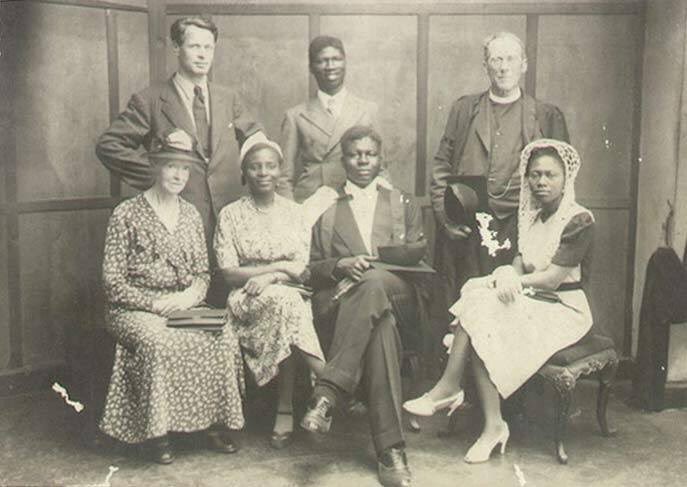 Image: Bode (standing backrow) with the West African Student Union, London, 1940.
He is credited as the first prominent Nigerian political elite during the colonial era to make strong interpretation for regional-based political parties, which, he believed the parties will be equipped with the necessary knowledge to develop their regions and also forming a coalition at the center.
He was also a leading advocate for the bringing of tribal chiefs and kings into the expanding fold of the Action Group. To this policy, he undoubtedly gave much of his own experience as the Balogun of Oyo—a title he received in 1949.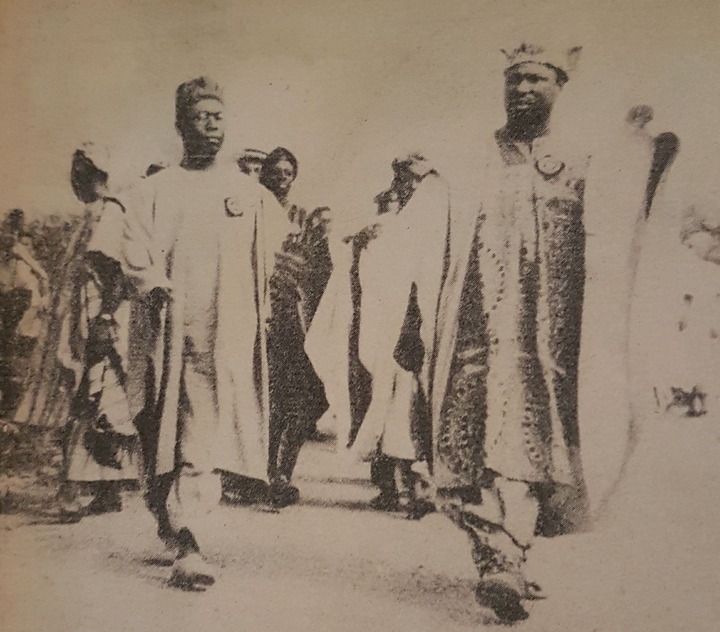 The strategy later proved to be a potent framework for mass mobilization in some towns. The Oloyes Thomas and Awolowo sometimes had rival political thoughts, many of which were never settled before his death.
Most of his ideas on regional parties which ended up becoming approximated with the early self-government political structure were never fully reconciled with Awolowo's ideas, which were based on federalism.
In 1951, Thomas represented the Western region as Minister of Transport under the Mcpherson Constitution and an advocate for self governance in Nigeria by 1956, he resigned from the portfolio during a constitutional crisis in March, 1953. He later became Minister of Works after a Constitutional Conference in London.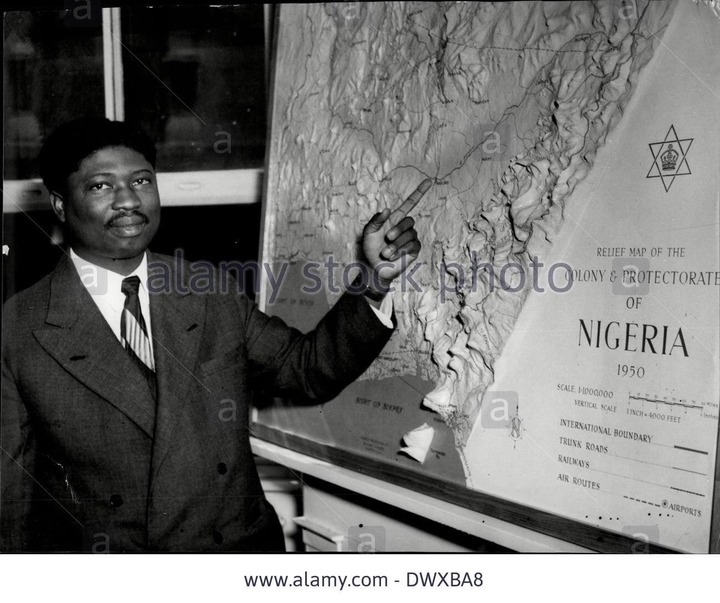 Image: Bode as Transport Minister, 1952.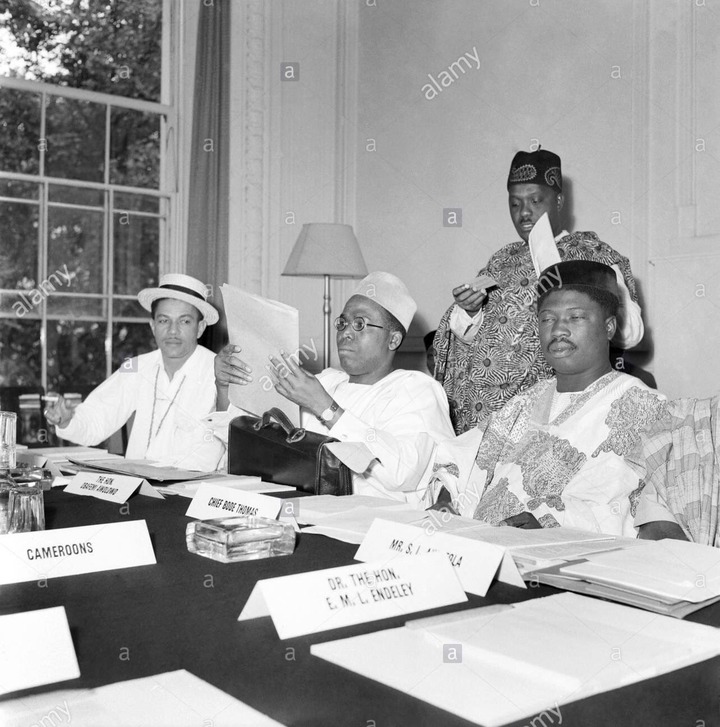 Image: Arrhur Prest, Awo & Bode at rhe conference in London.
He was a leader of a group that included the majority Oyomesi who were against the rule of Alaafin Aderemi based on the grounds that the Alaafin was against the capitation of tax used to finance education and health.
During a meeting, Bode was rude to the Alaafin, insisting he stands to greet him as head of the Oyo Divisional Administration. It is rumored the Alaafin had him poisoned. Bode died is home in Yaba, Lagos on November 23rd, 1953.
Click Here To See More Hot Story