" He gave me a banana and an orange after he finished hitting me" the boy explains.
Mitchells Plain in residents in Cape Town are on a hunt for a man who allegedly attacked a boy while he and his friends where playing inside his broken bakkie last week.
"He said we were taking wires from the bakkie but we weren't and he just started chasing us with his pit bull and two other dogs."
Duwayne said his friends managed to escape and he was caught hiding in his neighbor's yard and dragged to the allegedly man who beat him home.
Duwayne's parents are furious as their boy, 13, could've been killed after he was chased with a pit bull and held captive. The man allegedly beat him with baseball bat and poured him with jeyes fluid on Tuesday last week.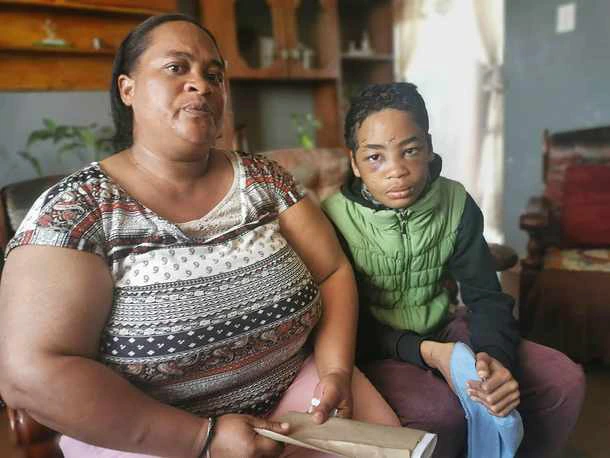 He was then hospitalised and he is now left with stiches and marks on his body.
He recalled the moment he was hit with bicycle pump and a spade on his back, while the domestic worker was pleading with him to leave the boy.
"I covered my face and told him to stop so he said I must hou my bek. When he was finished hitting me, he gave me a banana and an orange and left me there." Duwayne said.
The man is now on the run and it is said that he has a mental illness but either way he could've killed the boy.
Click Here To See More Hot Story